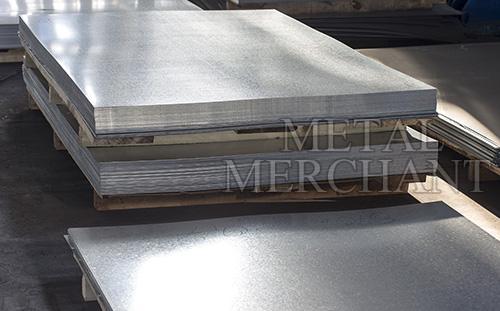 As the name itself declares, a stainless steel sheet is a sheet that is made up of stainless steel. The stainless steel sheets are available in varied types such as Type 304 and Type 316. The Type 304 SS Sheet can be easily roll-formed or bent, and is also gifted with excellent corrosion resistance and weld ability, thereby, making it one of the most popular grades. On the other hand, Type 316 is a high corrosion resistance alloy, providing greater resistance to pitting-type corrosion. It is to be noted here that the best stainless steel sheet is manufactured to the highest quality within the scope of ISO 9001:2015 accredited management system and manufactured to BS EN 10088-2 specifi­cation.
The stainless steel sheet is versatile and van be used for a number of applications. To let the uninitiated ones know, SS sheet is primarily selected for its resistance to corrosion, longevity and formability. Such sheets are used in industries such as construction, food service appli­cations, transportation, chemical, marine, and textile. The most commonly demanded stainless steel sheets 304 and 304L because they are less expensive, highly versatile and offers corrosion resistance while also maintaining its durability. For coastal and marine environments, grade 316 is often favoured due to its superior corrosion resistance. While we have discussed the uses of stainless steel sheet in brief here, next paragraph will inform you in detain about the uses and advantages of Stainless Steel Sheets. Scroll and read for yourself in order to get a better understanding about Stainless Steel Sheet!
Uses of Stainless Steel Sheets
There are many uses of stainless steel sheets. Below we have mentioned a few, take a look:
• Similar to stainless steel plate, the stainless steel sheet has high tensile strength, toughness and offers an incomparable finish.
• SS sheet is therefore an amazing option for food production and loading and the reason behind it is that it does not affect the flavour of the food. Corrosion resistance is an important factor when it comes into contact with acidic foods. SS is easily to clean and keeps all the germs at bay. Thence, it helps in maintaining the uprightness of any sterile environment, inclusive even the medical industry.
• Stainless steel sheets, also commonly known as Cold Rolled Products, can easily be moulded into shapes in order to make cookware namely, grills, sinks, pots as well as cookers. Stainless steel sheet is popular as a finish for freezers, countertops, refrigerators, and dishwashers.
• In addition to everything mentioned above, stainless steel sheet is available in flat pieces or coiled strips and can also be used to make licence plates for cars and even when the base of the light bulbs are being made.
All-in-all, there are a number of Stainless Steel Sheets Supplier in Delhi and Stainless Steel Sheets Manufacturer in Delhi, who can easily help you out in choosing the best product for your respective needs and requirements. And for the bulk orders, one can get in touch with the Wholesale Stainless Steel Sheets Supplier in India