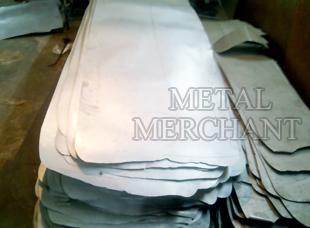 The idea of stainless steel developed somewhere around the 1900s. Ever since its development, it has become an important material widely used by various industries for a different range of applications.
Stainless steel patta and blocks are widely used in the construction industry due to the features served by it. The material does not corrode easily and has a comparatively durable life than other metals. Apart from that, it is also known for its great strength and lustre.
Why is steel used in the construction industry?
There are several reasons why the construction industry opts for stainless steel items. The list of reasons starts with the fact that stainless steel owns high resistance to agents of corrosion. At both low and high temperatures, stainless steel can be easily fabricated without much hassle.
The surface of stainless steel appliances has a smooth finish which can be easily maintained. Stainless steel is available in a whole new range of finishes each specifically designed based on an application for which it will be used.
Applications in which stainless steel is used
The stainless steel equipment is used widely to provide necessary support and strength to the structure. The architecture steel is primarily used for serving to the needs of construction work, which is meant for fulfilling the purpose of the application along with providing durable power. The use of stainless steel is also used in this sector, especially for the creation of popular eye styles in the construction project.
Buildings are usually enhanced by making use of stainless steel at a much pocket-friendly cost compared to decor things made using another material. It is because other materials which can be utilized for the purpose are incredibly costly. In contrast, steel is durable, strong, resistant to corrosion, and above all, is cost-effective.
A new building, when constructed, needs to have an adequately strong structure which can act as a support. There are several parts of the structure which are easily available if you contact stainless steel patta suppliers in India. The stainless steel parts include lintels, wall starters, wind posts, and different masonry based supports.
These parts are usually manufactured in the form of steel strips or stainless steel plates and stainless steel wires. Apart from these, a wide range of fixings made up of steel is also available, which includes wall ties, wires for tying, different types of screws, and nails. All these products are made using high-quality steel, which is fabricated and have a smooth polished surface.
The most popular kind of uses which are undertaken in the stainless steel construction areas includes cladding of architectural equipment, various handrails, for pipelines and other material related to the drainage system and water systems, various types of products of wall support, roofing structures, structures related to fixings, etc.
Several wholesale stainless steel patta suppliers have come up, as stainless steel has become an essential part of the world of construction because of its price effective and efficient support. Apart from that, usage of steel adds up an aesthetic appeal to the building structure with a durable and corrosion-free look.