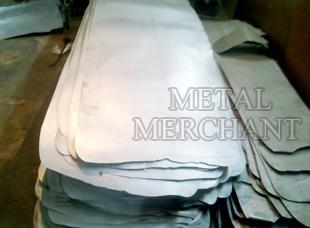 Stainless steel patta by a stainless steel patta supplier in India is a popular and adaptable metal product with several uses in a variety of sectors. It is a well-liked option for many applications because it combines toughness, corrosion resistance, and visual appeal.


Properties of Stainless Steel Patta
A mixture of iron, carbon, and chromium is used by stainless steel patta suppliers in India to create steel patta. Chromium makes chromium oxide, a layer of protection that prevents corrosion, rust, and discolouration, to form on the surface. There are numerous grades of stainless steel patta, each having unique qualities to fit different purposes.
Numerous Applications
Given its flexibility, stainless steel patta is used in a variety of sectors. Among the frequent uses are:
• Handrails, ornamental features, and structural components utilized in architectural projects include patta made of stainless steel.
• It is utilized in a variety of automobile components, including trim, exhaust systems, and brackets.
• Stainless steel patta is frequently used for worktops, kitchen appliances, and food processing equipment in the food business.
• Due to its non-magnetic and corrosion-resistant qualities, it is used in electrical enclosures, cables, and components in the electronic industries.
Advantages of Stainless Steel Patta
Stainless steel patta is favoured for use in a variety of applications due to its many benefits.
• Due to its exceptional corrosion resistance, the stainless steel patta is perfect for use in both indoor and outdoor settings.
• It has exceptional mechanical qualities that provide it strength and endurance for long-lasting performance.
• The stainless steel patta's sleek and shiny polish gives architectural and design applications a beautiful look.
• The non-porous surface of steel pattas in the food business makes it simple to clean and maintain strict hygiene requirements.
• Stainless steel patta is a sustainable building and industrial material since it is 100% recyclable.
Various Stainless Steel Patta Grades
There are several grades of stainless steel patta, each appropriate for a particular application:
Austenitic stainless steel: Grades like 304 and 316 are frequently utilized in marine and architectural applications because they resist corrosion.
Ferritic stainless steel: Grades like 430 are very formable and frequently utilized as ornamental items.
Martensitic stainless steel: Grades like 410 are utilized in cutlery and other industrial applications and are noted for their toughness.
Duplex stainless steel: Grades like 2205 are excellent for challenging settings because they provide a balanced combination of strength and corrosion resistance.
Care and Maintenance
To maintain the beauty and functionality of stainless steel patta, proper care is essential:
Regular Cleaning: To remove dirt and smudges, wipe the surface with a soft cloth and a light detergent.
Avoid Using Abrasive Cleaners: Abrasive cleaners have the potential to harm the stainless steel's protective coating.
Scratch Prevention: To avoid scratches on the surface, use rubber or plastic cushions beneath things.
Passivation: Passivation treatments can improve the corrosion resistance of stainless steel patta in high-corrosion conditions.
Conclusion
There are several uses for stainless steel patta, which is a flexible and dependable material. It's a great option for industrial, architectural, automotive, and culinary applications thanks to its strength, aesthetic appeal, and corrosion resistance. Utilize the benefits of stainless steel patta and tap into its full potential for your upcoming project.