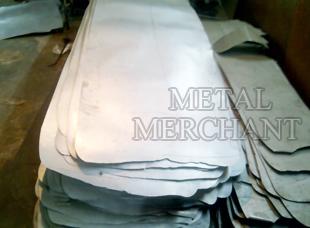 Stainless Steel Patta Manufacturer in Delhi is available to serve your needs the customers who are looking for rust-free patta.
A Stainless Steel Patta is mainly steel that has been alloyed with low corrosive or non-corrosive metals to provide it with stainless and low corrosive properties. It can withstand stains and be less prone to wear and rust gives it a clear benefit over any other kinds of steel and other metals for that stuff. The properties let it more popular in the process of manufacturing and especially in the formation of kitchen utensils, garden equipment, barbecues, and furniture.
Available in Customized Lengths
Stainless steel mass production in lengths that are simple to move, but can be forged in personalized lengths for individual fabrications. Steel is created in a refinery and shaped into different bars or Patta.
Used by Different Industries
Steel Patta can be created in a multitude of special features and shapes suitable for the manufacture of all sorts of products including cutlery, tableware, and saucepans. Steel bar is not just used in kitchen manufacturing, it is commonly used in the production of various everyday objects, which includes Bus shelters and road signage, Building facades, Fuel and chemical tankers, Subway trains and station structures, telephone booths, and street furniture, Components for the automotive industry, Lifts and escalators, etc.
Get the Rust-Free Product
Stainless steel is steel offered by Stainless Steel Patta Manufacturer in Delhi which has been produced not to corrode, stain, or rust as quickly as a standard steel. It is also known as CRES (Corrosion-Resistant Steel) in various industries where the mix of metal alloys is not comprehensive such as in the aviation sector.
There are several special kinds of steel due to various uses of the steel need different finishes, which includes polished reflective finish as utilized by the cutlery manufacturers. It can be finished with several different surface qualities and textures; such as brushed, coarse, matte, and even a mirrored finish can be moved.
Composition of Stainless Steel Patta
Stainless Steel Patta is usually composed of steel which has been created by alloying different metals together with about 10% chromium. It is a high polish, high melting point, and hard metal, which tasteless, odorless, and is easily manipulated into different forms and shapes. Other than chromium, it is generally composed of varying amounts of nitrogen, nickel, and molybdenum, which directly affect its properties.
Stainless steel patta and more steel products such as sheets, flats, and wire are made within a blast furnace. Within the heating system, carbon electrodes are aligned to make write with amounts of nitrogen, nickel, and molybdenum at very high heat.
If the furnace reaches the most favorable melting point the diverse metal alloys present fuse to make one metal alloy. Then the alloy is fed into an argon vessel where de-carbonization happened, once within the vessel, casting or forging can begin.
Steel is quite malleable and can be molded into different shapes, which include bars, flats, sheets, and rounds, and can be pinched into steel wire.